The Lead
It's almost over, and yet of course we've been made to wait. Deals contingent on other deals, strikers putting on a little show and then changing their minds at the final moments, negotiations protracted due to technical difficulties. Like a mafia movie, despite the protestations from the main characters at every turn, business is constantly personal. And so the press heard a grown man say these words last night:
"The person that started the story has to finish the story," he said after Chelsea's goalless stalemate at Old Trafford. "A club like us, a manager like me, the people that work in the club with me… we are not silly to try to get a player from a big club that doesn't sell what they don't want to sell.

"We are not silly to try something if somebody didn't start it. So I think it is time for the good of everyone to finish the story. For one side, for the other side."
That was Mourinho practically swooning over Rooney after last night's snuff film of a match whose only saving grace was the sight of little Wayne dutifully running all over the pitch trying to impress both his old dad and his new dad. As for selling newspapers, this is the kind of transfer deal many of us would rather deal with. A player who made his name at a Manchester club, forced to make a last minute decision that could forever change the course of his life, without a hint of a final fee negotiation in sight.
Compare to the Bale saga which, despite the promises of "just a little longer now" from every beat journalist in Europe, is determined to go on and on for reasons almost entirely related to the final number, itself apparently contingent on deals that have yet to come to pass. Real Madrid have shown their eagerness for the Welshman by selling t-shirts and erecting stages, which has in turn alerted clubs like Roma (who hold Lamela) and Chelsea (who have Juan Mata) to drive up their asking prices in return. The deal is still on everyone promises, despite the fact Levy might just get hosed. That this is all happening two weeks into the start of the season is faintly hilarious, but that's a sermon for another day…
Elsewhere
Behold, the Bale stage:
Photo exclusive: Inside the 'Bale Box'. The view the €100m Man will get when he's finally unveiled by Real Madrid pic.twitter.com/qq8RW9TWBH

— Dan Roan (@danroan) August 27, 2013
Excellent and insightful article from John Blavo on the circuitous route many players from Africa and South America take to get to the big stage in Europe. "However, negotiating such a move can be a minefield, given that the players will typically be only 16 or 17 years old in most cases. The key to helping them make a successful move to such an unfamiliar environment is to have excellent contacts on the ground. There are some great local agents who have been doing work there for years, and so, as a firm, we would always look to go through one of them." [the Independent].
Mourinho lost his pen last night: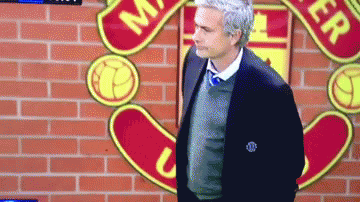 Barney Ronay in fine form in his take on the snoozefest that was Man United versus Chelsea: "At times during a fitful 0-0 draw at Old Trafford it was tempting to conclude that not only could both teams do with one, two or even three fully-fit Wayne Rooneys at the same time but many of those watching would have benefited from a dedicated Rooney of their own to make a little small-talk and generally leaven the densely thicketed tedium of a match that provided not so much an intricate tactical battle as 90 minutes of effortful caution. Welcome back, then, José." [the Guardian]
Ashley Cole covers himself in glory:
Gonzalo Higuain fell on his face last night on a little 'jaunt' [ESPNFC].