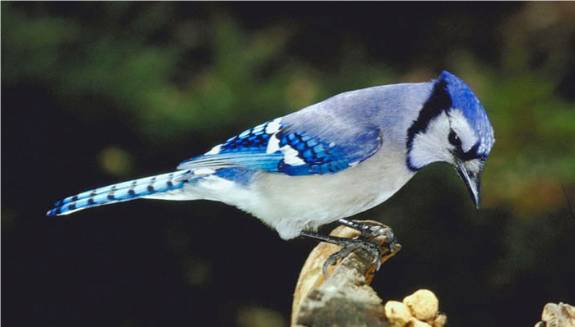 The 2010 edition of the Major League Baseball regular season begins tonight when Josh Beckett throws his first pitch to Derek Jeter shortly after 8 PM EST. Less than 24 hours later the Toronto Blue Jays kick off their season against the Texas Rangers.
The Blue Jays will be playing the role of the confident fat chick this season. They're out of contention in the AL East before the season even begins and they're not going to waste your time pretending otherwise. The team is a combination of young talent, stop gap measures and contracts that couldn't be shed, but they're okay with that, and they want you to be as well . . . because this fat chick has a plan to get into shape.
If you invest your time now, you'll be first in the queue to receive the grateful affection from the miraculously transformed punch meat, who hopefully, still has confidence issues dating back to the days when she was unattractive. Still with me? Supporting this team now makes for a sweeter celebration later, if/when the Jays are able to put together a competitive roster.
Speaking of the roster, here is the 2010 opening day roster of your Toronto Blue Jays along with some interesting facts about each player.
The Rotation
Shaun Marcum, RHP
The default ace of the staff relies on six different pitches to overcome his relatively slow high eighties four seamer. By mixing pitches between the four seamer, a sinking two seamer, a cut fastball, a slider and a curveball, it's Marcum's changeup that gets the credit for confusing batters the most.
Tomorrow will be North of Steeles' first MLB start since September 16, 2008. Filling the ink void left by the departure of Brandon League, Marcum has a new tattoo of his family crest on his right shoulder. No word on where he keeps his family colgate. Play on words!
Brian Tallet, LHP
The lanky southpaw was drafted four times by four different teams from 1996 – 2000. At 6'7″ Tallet is the second tallest pitcher in Blue Jays history falling short of only Mark Hendrickson. He also dries his own meat to make beef jerky.
Tallet added a cutter last season to his repertoire of pitches that included a fastball, slider and changeup. Other pitchers on the Jays staff, including Ricky Romero, have been so impressed with the pitch that they've approached Tallet to show them how to do it.
Ricky Romero, LHP
As previously mentioned, RR Cool Jay has been working on a cutter to add to his fastball, slider, curveball and changeup.
Born in East L.A., Romero's favourite food is tacos de carne asada, which is Taco Bell for roast beef tacos. WIthout a doubt, he has the worst fan website, and I use both the terms fan and website loosely, in the history of professional athletes. Fortunately for Romero, he can definitely take a joke.
Brandon Morrow, RHP
Morrow is another California kid. He relies heavily on his mid-nineties fastball, but also uses a slider, curveball and changeup. In recent years he's dropped a circle change and splitter to focus on the command of his other off-speed stuff. Last season, and this Spring, Morrow worked a lot on his changeup, and is supposedly feeling confident with the pitch.
Like Dustin McGowan, Morrow has Type 1 Diabetes that causes him to wear an insulin pump. According to this completely unreliable website, Morrow likes the ladies, but especially Lilly Schneider of Seattle, whom he's currently dating. This requires him to use a pump of a different sort.
Dana Eveland, LHP
Eveland throws a fastball, slider, curveball and changeup, but also tried a cutter at times last season with the A's, because well, when you struggle that much, why the fuck not? In 2008, he had the sad distinction of throwing more four pitch walks than any other pitcher in the Majors, with 27.
However, this Spring, Eveland has some of the best numbers in all of baseball. Along with the lower ERA, he's also earned a lower jersey number, trading down from the number 78 he's worn all Spring to the number 30 he'll wear in his first start for the Jays.
Eveland has never allowed a run at Rogers Centre. Of course, he's only pitched 6 1/3 innings, but it's something.
The Bullpen
Jeremy Accardo, RHP
Whenever Accardo's name used to come up in conversation, people would talk about his amazing splitter, but after an injury at the end of 2007, he's never been able to find the dominance he once had with the pitch. Instead of the six pitch repertoire he used to collect 30 saves in that magical year, Accardo has focused on his fastball, slider, cutter and splitter the last two seasons.
Accardo is engaged to the niece of Rogers vice-chairman Phil Lind, Carly Lind. However, their wedding was postponed last fall less than 24 hours before it was scheduled. Rumours persist that the reason for the postponement was due to Accardo's unwillingness to sign a prenuptial agreement.
With the way that the Jays organization has jerked Accardo around when it comes to Free Agent eligibility, it would almost be forgivable if the rumours were true.
Casey Janssen, RHP
Dirty Janssen has six different pitches: a four seamer, a two seamer, a cutter, a curveball, a changeup and a slider. Last season was tough on Janssen, coming back from injury, and while it seems every Spring Training profile includes a line or two about the player being healthier than ever, in Janssen's case, it's a little more believable.
He rested his shoulder, not throwing at all after the season finished until a couple days into the new year, and while Spring Training stats don't offer the largest of sample sizes, Janssen didn't allow a single run in 8 2/3 innings. In fact, he only allowed one walk and one hit.
If that doesn't convince you, how about this: His mother is a middle school home economics teacher, which is apparently a course that one can still take.
Merkin Valdez, RHP
Valdez used to go by the handle Manny Mateo, until the San Francisco Giants discovered his real name and age (only nine months older). But before you get all high and mighty with your condemnation, let him who would be proud to be named after a pubic hair piece cast the first stone.
Speaking of tossing rocks, Valdez's fastball is harder than Brandon League's, and combined with an average splitter and slider, he should really be able to miss a few more bats than he does.
Kevin Gregg, RHP
Of all the moves that Alex Anthopoulos made in his first offseason as general manager of the Toronto Blue Jays, signing Kevin Gregg is the most difficult to wrap one's head around.
In 2008, Gregg blew more saves than any other reliever in the Majors. In 2009, Gregg gave up more home runs than any other reliever in the Majors. In 2010, Gregg will earn $2.75 million from the Toronto Blue Jays.
Judging by this public service campaign, Gregg does have a bright future in front of the camera.
Shawn Camp, RHP
Camp pitched like a mother bitch last year, putting together his finest season as a Major Leaguer. While everyone was getting boners over Jason Frasor's changeup, it was Camp who used the pitch most effectively, relying less on his fastball and slider than he had in any previous season.
Camp actually started baseball as a catcher, and converted to pitching in college when he found himself struggling at the plate.
Scott Downs, LHP
I get the feeling that people forget just how good Downs has been for the Toronto Blue Jays. Downs relies almost exclusively on a fastball and curveball combination. Without dominating velocity or a more complete arsenal of pitches, Downs uses his sinking fastball to keep his pitches down in the zone so that when hitters do make contact, it doesn't go far.
He had a 65.6% ground ball rate in 2008, and even last year, when he struggled with injuries, he kept the ball on the ground 55.7% of the time.
Downs threw a no hitter for the Edmonton Trappers in 2004 against none other than current Jays Triple A affiliate the Las Vegas 51s. When you see him fingering the dirt at the back of the mound before he starts pitching, Downs is writing the initials of his children. He earned himself children by fingering his wife with his dick.
Jason Frasor, RHP
Despite his diminutive stature, the Jays closer throws hard, reaching mid nineties with his fastball. Frasor credits his success last season with developing a changeup. However, what Frasor calls his changeup, many websites call a splitter. Either way, the addition of the pitch to his fastball and slider repertoire led to his career year last season.
Frasor is one of the only players on the team not to have regular entrance music. Songs played while he warms up on the mound have ranged from Nickelback to the theme song to Frasier. Frasor. Fraiser. Get it?
The Lineup
Jose Bautista, LF
In 2004, Bautista spent time on the rosters of the Baltimore Orioles, Tampa Bay Devil Rays, New York Mets, Kansas City Royals, and Pittsburgh Pirates. This made him the first and only player to be on five different Major League rosters over the course of one season.
According to some bullshit on Wikipedia, fans in Toronto have christened Bautista with the nickname "Utility Bomb." According to me, his career numbers have christened Bautista with the label "can't hit right handed pitching."
Aaron Hill, 2B
The scariest number that Aaron Hill put up in his career year last season was the percentage of fly balls he hit for home runs. He more than doubled his career average while only slightly increasing his total percentage of fly balls. That doesn't bode well for a repeat of last season's power numbers.
However, as evidenced in Spring Training this year, Hill is taking a more patient approach at the plate, and his low BABIP last season means that while he may have lucked out on the long ball, he didn't get much luck with anything else. These are both good signs for the coming year.
Three Quick Facts: 1) Hill's mother was killed in a traffic collision when the Jays second baseman was only 15 years old. 2) Hill is only the second player in Blue Jays history to straight steal home plate. 3) Hill's entrance music last season was all originally released in 1982, his year of birth.
Adam Lind, DH
Following the 2008 season, a fear existed that Lind couldn't hit off speed pitches for shit. Lind proved those fears were completely unfounded last season when he crushed curveballs and changeups.
A lot has been made of Lind's lack of fielding ability. While he may not make a lot of errors, his range and paths to the ball aren't exactly going to inspire Jim Edmonds. There was some thought that Lind might be moved to first base eventually, where he played until his sophomore year of college. However, after the Brett Wallace acquisition, this doesn't look likely.
The only way to turn Lind into an average defensive outfielder is to give him experience out there. Unfortunately, this would only work if better outfielders were in place to cover the ground that he can't. Vernon Wells and Travis Snider aren't the best candidates to do this.
Prediction: Adam Lind continues to be the best designated hitter in baseball.
Vernon Wells, CF
Last season, Wells ranked 136 in OPS out of the 154 players who had enough at bats to qualify for the batting championship. He ranked 137 in OBP. This season, he's hitting in the cleanup spot while earning a total of $21 million in salary and bonuses.
It gets worse. Wells had the worst range of any fielder in all of baseball last season.
The only hope for Jays fans is that Wells' injuries played more of a role than anyone let on, but if that's true, it wouldn't be the first time that it's happened. At what point do you just fucking take some time on the DL so that you stop losing games for your team? Overall on the season, Wells was rated as having a negative number of wins above a replacement player.
Lyle Overbay, 1B
Even while rocking the fu manchu, Overbay makes mayonnaise seem like a spice. However, I'll take mayonnaise any day of the week and twice on Sunday if it gets on base as much as the Jays everyday first baseman.
Overbay, despite what moronic fans will tell you, had a fantastic year last season, behind only Adam Lind and Aaron Hill stats-wise. While it isn't easily measured, his defensive ability in scooping and jumping for errant throws to first was a big reason the Jays were recognized as one of the best defensive teams last year.
Say what you will about Overbay's supposed lack of a big swing, but believe me when I tell you that the ladies want him and the men want to be him.
Edwin Encarnacion, 3B
Encarnacion had a firecracker explode in his face during the offseason. I'm not sure if having to take him as part of the return in the Scott Rolen deal was more or less painful for the Toronto Blue Jays.
Encarnacion manages to combine the slow starts of Vernon Wells and the baseball mind of Alex Rios with the arm of Chuck Knoblauch after coming down with Knoblauch's disease.
Still, there is hope. Encarnacion hit 26 home runs in 2008, three more than his total number of fielding errors. His struggles last season can at least in part be attributed to a wrist injury that he's only now fully recovered from.
Travis Snider, LF
Every indication tells us that Travis Snider will be a great hitter for the Toronto Blue Jays. He's put up impressive numbers at every level he's competed at, and now it's time that he gets his shot at the Major League level.
There were problems last year in his relationship to Cito Gaston that may point to youthful arrogance, or in fairness, to senile ignorance, but whether it's batting ninth in the lineup or seventh, one thing is for sure, Snider will get a chance to start this season as an everyday player.
Like Aaron Hill, Snider also lost his mother in a traffic collision while he was in his teens.
John Buck, C
I've said before that John Buck is a less Mexican version Rod Barajas, and I'll stick to it. In fact, as a practicing member of The Church of Jesus Christ of Latter-day Saints, Buck couldn't possibly be less Mexican, even if he was never sleepy.
If Halladay still pitched for the Jays, he would combine with Buck to form the only battery in baseball with a more racist, homophobic and bat shit crazy foundation of beliefs than John Rocker and anyone whoever caught his pitches.
It's useless talking about Buck's offensive ability, or rather lack thereof. He'll hit a couple of home runs, get on base a third of the time and collect an OPS just under .800. What he does bring to the table is experience dealing with inexperienced pitchers in Kansas City and offering a calming influence with his stellar defence.
Alex Gonzalez, SS
Gonzalez has a history of swinging at anything and everything. Last season was no exception. He swung at 12% more pitches out of the strike zone than the league average. In total, he swung at about 8% more pitches than the average hitter.
However, Gonzalez wasn't picked up as a stop gap measure at short for his bat, which is still better than John McDonald's. Similar to Buck, Gonzalez was signed for his glove and the hope that he'll use it to give confidence to a young, impressionable starting rotation.
The Bench
Randy Ruiz 1B/DH/OF
Randy Radames Ruiz, at 32 years of age, is starting the season with a Major League club for the very first time. Ruiz has demolished pitching at every level he's been given a chance to succeed. However, two suspensions due to violating MLB's substance abuse policy (insert laugh track), have combined with the perception that he's a AAAA player has slowed his progress to The Big Show and limited his opportunities.
At the beginning of Spring Training there was hope that Ruiz would get the opportunity to platoon with Lyle Overbay. However, Cito Gaston has since made it clear that Overbay will be the everyday starter whether it's against right or left handers.
Ruiz got a pitch in the face last year against the Yankees from none other than former Jays pitcher, Josh Towers. Perhaps Towers greatest accomplishment as a Blue Jay was when he threw at Alex Rodriguez after A-Rod pulled off some Bush League psyche-out bullshit during a previous series with the Jays.
Mike McCoy IF/OF
Meet the new Joe Inglett. McCoy can play just about everywhere, and by all accounts, he has tremendous hustle and a willingness to do whatever it takes to score runs, including getting on base. His OBP with the Rockies Triple A affiliate was above .400 last season.
McCoy is J.P. Ricciardi's wet dream, a dirt bag getting paid the Major League minimum.
John McDonald IF
The Prime Minister of Defence produced a .258/.271/.384 line in 151 at bats last season, easily his best offensive numbers since 2005. McDonald can do whatever he wants at the plate and still be loved by the fans as a reward for his spectacular fielding.
While nothing will compare to the 2007 season when McDonald single-handedly kept Toronto fans interested in baseball with his highlight reel defensive plays, every time McDonald takes the field, I hope for a ball hit just out of reach for any other shortstop. His unwillingness to give up on those hits combined with the dives and throws to first from his knees may be one of the few things to look forward to, again this season.
Jose Molina C
When Molina was asked who was the best catcher out of all the Molina brothers, he quickly responded that the only thing he was sure of was that he was the best looking. Eat it, Yadier.
Molina's worth comes from his defence, which is spectacular. Anything beyond that, anything he does at the plate is complete gravy, which he appears to have eaten a lot of.