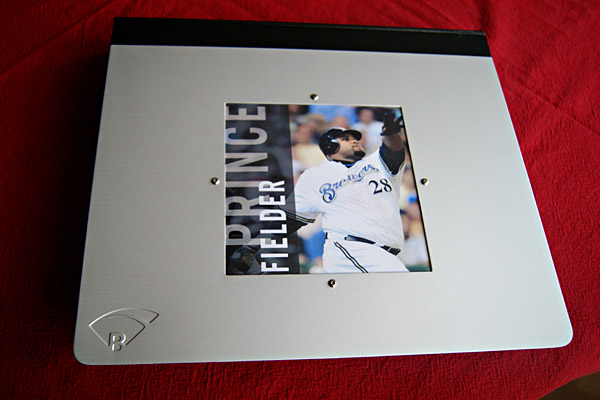 It's funny. Jays fans, myself included, have kinda been falling all over themselves lately to argue about whether Rogers are doing right by the club given the TV revenue they generate, how much the Jays can spend, why they're not spending it, and whether Alex Anthopoulos even wants to spend it. And we're doing so at a time when the club hasn't actually missed out on any of what fans have identified as their prime areas to spend it.
Sure, the Jays avoided the market for closers– after we heard enough times that they were in hard on guys like Heath Bell and Jonathan Papelbon that we were afraid they might actually sign a guy like that– by selling high on prospect Nestor Molina, who had been hyped a lot recently, but may be viewed by the club as someone who'd never even crack the big league rotation, thanks to the wealth of arms behind him and the occupied positions in front. But Prince Fielder hasn't gone anywhere, and teams still have 24-hours to bid for Yu Darvish. The club has downplayed the possibility of going after them, but don't you find that fans get selective to the worst degree about what front office babble they choose to and not to believe?
And it's not like the Jays would come out and tell the world that they've got money burning a hole in their pocket, right? Not that I'd be inclined to place a bet on a hopeful, free-spending resolution to the Jays' off-season at this point, but there's actually not yet been much tangible reason to believe for certain that it won't come true.
Richard Justice certainly believes that the Jays can spend big and will still be players for Prince Fielder, listing them as the frontrunners ahead of the Mariners and Cubs in a piece today at MLB.com. And while I can't possibly believe that he's doing anything other than guessing, he feels those are "the three logical candidates."
And if this pipe dream ever actually does come to fruition, Jays fans better hope to hell that there's wisdom in the pages of the book pictured above. Jerry Crasnick of ESPN.com, who in his piece notes that the Jays seem "intrigued" despite their self-imposed rule against guaranteed deals of more than five years, takes a skim through the latest version of Scott Boras' infamous books– this one lauding Fielder with Cooperstown-worthy projections and comparisons. At the very least, Boras' handiwork may nudge a few more suitors into the race, and one of them might be the Jays, if they're not there already.
So… there's that.