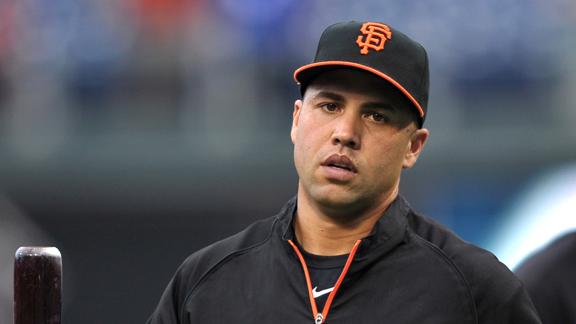 According to Scott Miller of CBS Sports, the Jays are one of a number of clubs "seriously talking" with free agent outfielder Carlos Beltran. He says that the Cardinals, Rockies, and two other clubs are suitors.
Of course, with just two clubs and a pair of mystery teams, the market for Beltran sounds a little thin, and this could be yet another instance of the Jays' name being used by an agent to help ratchet up the price for his client. The Jays have an already-crowded outfield, though that doesn't mean they couldn't use their younger ones, Thames and Snider, as part of a trade for a starter, in which case, bringing in a player like Beltran might make sense.
Beltran could be a low-cost, shorter-term alternative for clubs looking to add a bat who missed out on Pujols and Fielder. He can still take a walk and hit for power… when he's healthy. And that's the knock on Beltran, as he played 142 games this year, but was limited to just 144 over the previous two seasons combined.
Tim Dierkes at MLBTR hits the nail on the head on this one: "My guess: most teams are probably reluctant to guarantee Beltran a third year. The Jays are an interesting new suitor; I assume they'd use Beltran in left field. He'd certainly represent a win-now acquisition for them."
So… there's that.