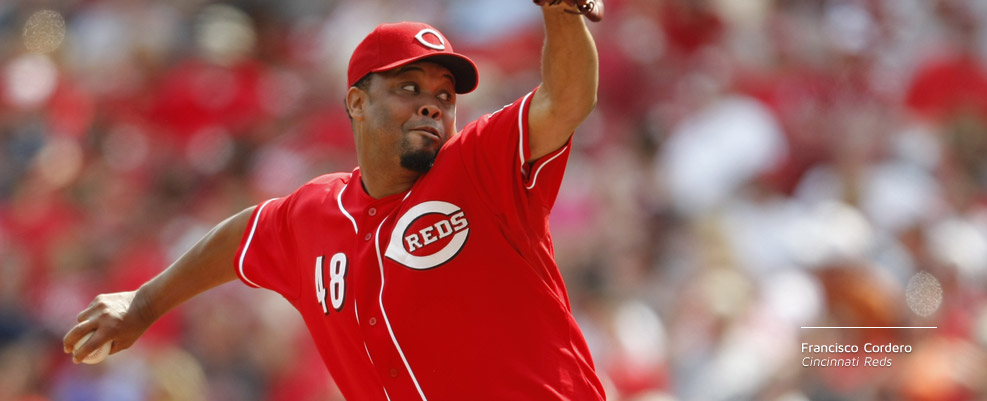 Taking time out from writing about Prince Fielder and money for the umpteenth time this winter to pass you along this news: Kenny Ken Ken Rosenthal of Fox Sports tweets that the Jays have themselves a new setup man, ex-Reds closer Francisco Cordero.
The deal is for just one year– no option, apparently– and $4.5-million. It's the same amount they could have paid Jon Rauch, had they picked up his option, only in Cordero it nets them a pitcher who still throws in the mid-90s (OK, he averaged 93 on his four-seamer in 2011), and… well… actually pre-2011 Rauch had some better things going for him: better ERA over the previous two years, better FIP, better fWAR, better walk rates.
But Cordero can miss more bats, will produce a lot more ground balls, and has a lot more depth behind him– Darren Oliver, Jason Frasor, Casey Janssen– to pick up the slack. And, of course, Sergio Santos, to close out ballgames.
All in all, while it may not shift the balance of power in the American League, it's a nice move– especially with a view to the trade deadline. Parkes may be absolutely right when, at Getting Blanked, he worries about the peripherals trending in the wrong direction, but after what Alex Anthopoulos turned Dotel, Francisco and Rauch into, it's hard to see much downside here, given the relatively low cost.