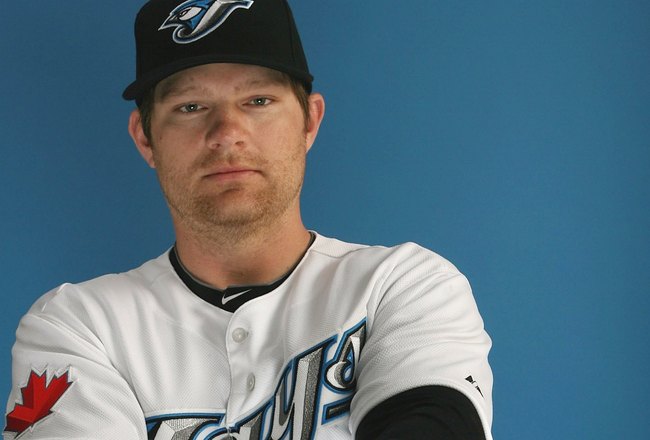 It would appear as though, contrary to popular belief, Adam Lind wasn't actually placed on waivers by the Jays this week.
Huh?
Gregor Chisholm of BlueJays.com writes that Lind would have been removed from the 40-man within 48 hours of placement, and he has two sources telling him that Lind remains on the roster– ergo, the rumour was apparently false. One of the two sources also tells Chisholm that there is no evidence of Lind having been placed on waivers at all.
Curse you, Knobler!!!!
Knobler, aka The Knobler, is– of course– Dany Knobler of CBS SportsKnobler, who Knobled earlier this week that this was, y'know… totally a thing. In the aftermath of the Knobler's Knobling, Mike Wilner of the Rogers-owned Fan 590 tweeted, clarifying his previous assertion the club would likely not confirm Lind's status, that he'd "just confirmed it with a very reliable source."
Um… except, apparently not. Unless something's about to go down, or already has and isn't know by Gregor's sources, or… who knows?
For the moment– and, as far as we know, the foreseeable future– Lind remains a Blue Jay. Er… a 51. Er… he's on the 40-man. At least unless we hear otherwise. Preferably from a non-Knobler.
UPDATE: 
A couple interesting things have immediately come up in the comments. Firstly, Steve K wonders why, if this story was categorically untrue, Alex Anthopoulos didn't come out and tell everybody as much. I mean, I get the whole cone of silence bit, but what does this protect, exactly? I'm honestly asking.
Meanwhile, Brumfield Wants Noise thinks that Lind could have indeed been passed through waivers, but kept on the 40-man roster– much like the revocable waivers we see used during the August trading period. I'm just a few too many ciders deep (yeah, that's right, what of it?) to get that heavy into CBA stuff right now, so… I dunno, you tell me if it's plausible!