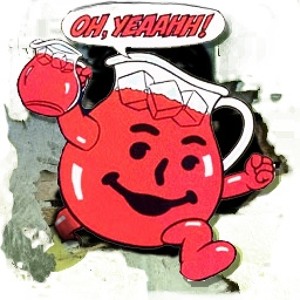 John Morosi of Fox Sports was on the Fan 590′s Brady & Lang show this morning (audio here), giving his impressions of the Jays' camp in Dunedin, and the man liked what he saw– particularly from Brett Lawrie, but from others as well. Like Brett Cecil.
No, really.
"He's a very physical player," Morosi says of Lawrie. "There are some people who, you watch them and their physical tools just jump off the field and smack you in the head, and he's one of those guys."
"He really brought his game to a Spring Training game, and he was playing it like it was a pennant race game in September," Morosi adds, after noting how hard Lawrie runs and how he beat out an infield hit at one point, and saying that he looked even more comfortable at third base than he did last year. "I really think he's the guy who's going to make this team go."
Subjectively, he says he just liked the way the camp looked, and how confident the players looked and acted.
Asked about the reliability of Brett Cecil, Morosi said he thinks he can get the job done. "The mechanics, to me, looked better," he says. "He was very fluid, mechanically, I felt, tonnes of strikes. There's just a lot of upside to this rotation, I think."
"Cecil certainly left a good impression on me. He looked a lot better than the Cecil I saw last year."
"I've been hearing rave reviews about Henderson Alvarez," he later adds, noting that, while he was of the mind that that Jays needed to add a number two starter in the off-season, if Cecil can continue to be as good as yesterday, if some of the young arms take a step forward, with the revamped bullpen and what he thinks can be a "dynamic offense"– he said Lind looked good yesterday– he thinks this can be a team "that could really surprise a lot of people."
I'll take it. It's still early in Spring Training, so all the optimism in the world exists, just waiting to be crushed by mid-May, but… y'know… right on!
Or, should I say, OH, YEAAHH!