Today is Hall of Fame weekend, as you probably well know, so Bill and I will spend the next couple days reviewing the honorees in our typical fashion, including those receiving the Ford C. Frick Award, the Buck O'Neill Award, and the JG Taylor Spink Award.

Bert Blyleven is like Vincent Van Gogh.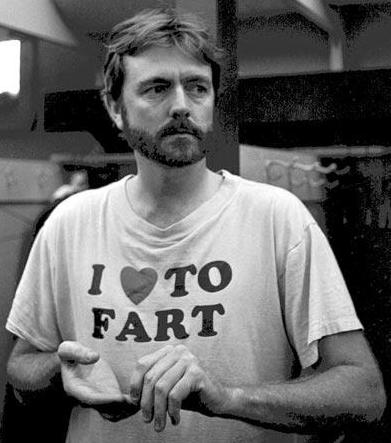 It's not just their iconic portraits.  Or their beards.
For one thing, their both Dutchmen, and while I don't care much for the Dutch (I have a thing about archipeligos), some connection should probably be made between the two of the three most successful Dutch people ever (the third, of course, being Gerard Heineken).  But alas, neither Blyleven nor Van Gogh were truly appreciated in their time like Heineken was.
Most of you have probably heard that Van Gogh never sold a painting in his lifetime.  That's not exactly true.  Van Gogh almost certainly sold some of his paintings. His brother was an art dealer after all, he had many friends in the artist community (including Gaugin), he had several exhibitions in the 1880s, and he did offer lessons in drawing to pay the bills. So someone, somewhere, must have thought he had talent.  But Van Gogh was never really appreciated until after he committed suicide in 1890.
Following his death, there were memorial exhibitions across Western Europe, and in the early 20th century his work was exhibited around the world.  Van Gogh wrote to his brother that he considered his work his legacy on the world, since he had no children.  And indeed, retrospectively, it's easy to see that Van Gogh was one of the great geniuses of all time, who was simply not appreciated in his era.
Similarly, Bert Blyleven's value was never truly appreciated in his time.  We've written a great deal about Blyleven at our own blog (which you should really read regularly, by the way), but here's a short summary.  Blyleven ranks 7th in Innings Pitched since 1947, 12th in wins (which is a crappy statistic, by still), 5th in strikeouts, 9th in complete games, 4th in shutouts, and 18th in FIP.  He also pitched on two World Series winners (with a better overall postseason record than Jack Morris, by the way), had one of the greatest curveballs of all time, and was one of the game's great characters.    He not only makes the Hall of Fame based on merit, but he makes the Hall of Fame better.
But in his day, Blyleven was seen as a homer-prone prankster, and the value he added to his teams was not abundantly clear, especially since strikeouts are fascist.  But using the tools and knowledge we have about what pitchers can control and what they can't, it's easy to place Bert among the 10 most valuable pitchers since baseball integrated.  More valuable than no-doubt Hall of Famers like Nolan Ryan, Steve Carlton, Fergie Jenkins and Robin Roberts.  So welcome to the Hall, Bert.  We're all glad you didn't have to die to get noticed.


Dave Van Horne is like Henry Aaron, Babe Ruth, Willie Mays.
It's a historical curiosity that the former top three in home runs each began their careers in one city (Milwaukee, Boston, and New York, respectively), achieved their greatest fame somewhere else (Atlanta, New York, and San Francisco), and then briefly returned to their original city to close out their careers in fairly disappointing fashion.  Aaron finished his career hiting 22 homers across two seasons with the Brewers as a DH, putting up a 98 OPS+.  Babe hit just .181 for the Braves in 92 plate appearances in 1935, while waiting on Boston owner Emile Fuchs to give him the team's manager job.  And Willie put up a 81 OPS+ in 1973 in Queens as a Met.  Yet, still, each of them had individual moments in their waning days that reminded their fans of how special they had once been.
Van Horne worked broadcasting Expos games in English for each of the first 32 years of the club's existence.  From the broadcast booth, he saw the few highs and the many lows the Expos and their fans endured from 1969-2000.  With Jeffrey Loria refusing to broadcast Montreal games in English 2000, Van Horne broadcast Montreal's games over the internet.  With no radio contract for 2001, Van Horne went south and began to work for the Floriday Marlins, where he's worked ever since.  But for one brief moment, in 2004, Van Horne was in his original glory, broadcasting the very last Expos game before MLB moved the team to Washington.  It must have been heartbreaking, but the presence of an old friend hopefully softened the blow somewhat.  Meanwhile, Van Horne continues to broadcast Marlins games to this day for the 3 or 4 Fish fans in South Florida.
Roland Hemond is like Doctor Dre
"Nowadays everybody wanna talk like they got something to say
But nothin comes out when they move their lips
Just a buncha gibberish
And m—-f—-s act like they forgot about Dre."
Roland Hemond has been in baseball since 1951, when he began work as an assistant with the Boston Braves.  He became an assistant farm director when the team moved to Milwaukee, and then was hired as the scouting and farm director by the Angels when the American League expanded in 1961.  With Hemond's help, the Angels jumped from 70 to 86 wins in just their second season, finishing 3rd out of 10 teams.  He was snapped up by the White Sox in 1971 to assist new GM Stu HOlcomb, who was a former football coach.  The pairing of Holcomb and Hemond initially proved successful, with Hemond winning the Executive of the Year award in 1972. But Hemond and manager Chuck Tanner had a falling out with Holcomb over personnel decisions and, at the end of JUly, with the club under .500, Holcomb resigned and Hemond took over.  He served as the GM on the South Side until 1985, winning Executive of the Year again in 1983.
He then moved on to the Orioles in the middle of the abysmal 1988 campaign, but helped the club recover and won another Executive of the Year award the following year.  Hemond is incredibly well respected around the game, credited with helping to mentor Dave Dombrowski, Walt Jocketty, and Doug Melvin, and was responsible for giving Tony LaRussa his first job.  Across sixty seasons, Hemond has dedicated his life to the game and is finally being recognized, just when we were in danger of forgetting how good he was.
The Common Man writes for The Platoon Advantage and engages in verbal fisticuffs with former relief pitchers on Twitter.