Based on their common average draft positions back in August, it's quite possible that many teams started Chris Johnson, Wes Welker, and Trent Richardson in Week 1. That's when this happened…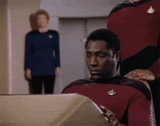 And then this happened…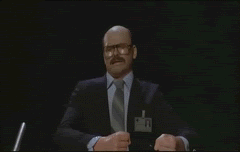 So together in Week 2 we seek to not only keep our heads in the appropriate upright position, but we also hope to avoid asplosions. Godspeed.
The top three favorable matchups
1. Reggie Bush vs. Oakland: Bush has a prime opportunity to regain the form that saw him rush for 519 yards over his final four games of last season against a defense that gave up a league worst 5.1 yards per carry last year.
2. Larry Fitzgerald @ New England: One of the league's worst secondaries a year ago didn't face a strong test in Week 1 against young Jake Locker. You're thinking that Kevin Kolb will likely present an equally weak test, and you're probably right. However, Fitz has shown throughout his career that he can easily exploit a weak matchup, even if the guy throwing him the ball would likely be cut by the Little Giants.
3. Antonio Brown vs. New York Jets: With Darrelle Revis out, there's suddenly a major hole in the Jets' secondary. Mike Wallace could and likely will benefit this Revis' absence too, as will Ben Roethlisberger. But Antonio Cromartie will still be covering Wallace, while Brown will go boom and easily take advantage of a mismatch against Kyle Wilson, or possibly Ellis Lankster.
The top three unfavorable matchups
1. Maurice Jones-Drew vs. Houston: It's swell that MJD has started to get some support from Blaine Gabbert, and that will surely/hopefully/god willing continue, as will Gabbert's chemistry-development process with Justin Blackmon and Laurent Robinson. However, this is a Texans unit that held Reggie Bush and Daniel Thomas to a combined 80 rushing yards last week, and throughout 2011 they allowed only eight rushing touchdowns, and an average of 96 yards weekly.
2. Michael Vick vs. Baltimore: Jeremy Maclin and DeSean Jackson are both listed as questionable and they'll be game-time decisions, even though head coach Andy Reid said that playing is the far more likely outcome than not playing for both wideouts. Still, you're not really going to trust Vick with two far less than healthy top receivers against the Ravens a week after he threw four interceptions, right? Start him, because you probably don't have a choice. But brace for impending doom.
3. Sidney Rice vs. Dallas: You don't quite know which Russell Wilson will show up yet, so that's the first strike on Rice. Will it be the Wilson we saw in the second half last week who nearly led a game-winning drive, extra timeout be damned? Or will it be the Wilson who barely attempted to stretch the field, and finished with 4.5 yards per attempt? Then there's the added detail of Brandon Carr and Morris Claiborne being pretty good. Just stay away.
The guy you should bench
In most leagues, Ravens receiver Torrey Smith is a standard WR3. It's a role he's nearly solidified in because as I wrote earlier this week following Baltimore's Monday night win over Cincinnati, he's the ideal wideout for that position since he embodies the booming or busting style and is constantly a home run threat. The problem is that for Smith to be effective and produce efficiently, he needs the possibility of that threat, and it doesn't exist strongly this week against the Eagles with either Nnamdi Asomugha or Dominique Rodgers-Cromartie standing opposite him.
The potential weather concerns
If any stud on your roster is threatened by sleet, snow, or raining donuts, there's a Jedi mind trick for that. It's called cloud psychokinesis. Here's a handy 30-minute tutorial:
Alright, so now that you have control over all of nature, I suppose there's very little need to continue with this section of the post. But just in case you don't possess the power of Thor as required, let's take a look and see who's most threatened by the weather.
And after looking at the doppler radar systems around Amurrica, it seems we'll mostly be basking in glowing sunlight throughout Sunday and Monday night, with few elements of nature available to use as a handy excuse for your failure. The only potential exception is the Miami area, where scattered thunderstorms are forecasted for Sunday afternoon.
The stat(s) that will make you happy
The Seahawks take the same attitude towards playing at home that the rest of us take to vacationing for a week on a tropical island where some woman with a name you can't pronounce brings you drinks with umbrellas, and sometimes they contain liquids you also can't pronounce. They feel an overwhelming sense of relaxation and leisure, and they're therefore dominant, while on the road they're mostly just the Seahawks, and they're far more vulnerable.
So it shouldn't be surprising then that Marshawn Lynch — who's still battling a sore back but he played through it last week, and is expected to do so again Sunday against the Cowboys — owns at Centurylink field. Last year Lynch had 1,204 rushing yards overall, but 59 percent of those yards came at home (711), while 40 percent came on the road (493).
The best case scenario for…Demaryius Thomas

The absence of Brent Grimes is felt immediately Monday night, and the Broncos wideout who averaged 22 yards per reception during Peyton Manning's regular season Denver debut — which included a 71-yard catch and run for a touchdown — is put in open space regularly again where he can use his speed to essentially function like a punt returner. That's when he'll exploit the step that's been lost by veteran Falcons cornerback Asante Samuel, who now has to fill the void left by Grimes.
The worst case scenario for…Matthew Stafford

The 49ers rush defense — the league's best last year — held Cedric Benson to just 18 yards last week and allowed only 77.2 yards per game and three touchdowns in 2011. So they crush Kevin Smith with ease too, and then Matthew Stafford has little support, and there will be even less reason for Aldon and/or Justin Smith to respect the run. They'll be able to focus solely on killing the head, and letting the body die.
This is also the same defense and the same secondary led by Carlos Rogers that started what's become a very average beginning to the season statistically for Aaron Rodgers, at least by Aaron Rodgers standards. Last year Rodgers averaged 9.2 yards per pass attempt, a number that fell to 6.9 in Week 1.
The guy who's currently sleeping
Surely you'll have difficulty calling Shonn Greene a sleeper. He's a featured back, you'll say, and he had 94 rushing yards and a touchdown in Week 1. Those are both facts, and although you don't care how you get your rushing yards as long as you get them, realize that Greene needed 27 carries to reach that Week 1 yardage number with the Jets grinding the clock down against the Bills. That's only one carry short of Washington's Alfred Morris, the Week 1 attempts leader, and yet Greene still averaged only 3.5 yards per attempt, and despite his high volume of touches he wasn't able to break the 100-yard barrier on the ground for the sixth time in his four-year career.
Since he was a seventh-round pick for most of you, Greene is a low end RB2 depending on how heavily you drafted the position in the mid rounds. With key defenders James Harrison and Troy Polamalu almost surely out for the Steelers after they didn't practice all week, his value will rise, and Greene can easily be trusted in that RB2 role.
It's feasible that a Fred Jackson owner has Greene stashed on the bench, which presents an ideal scenario this week if said owner wasn't able to handcuff C.J. Spiller.
The appropriate song lyrics of the week
In Week 1, a supposedly improved Eagles linebacker corps following the additions of DeMeco Ryans and Mychal Kendricks didn't receive much of a test on the ground. Trent Richardson was shaking off his thick rust that was several shades of orange following his knee surgery, and Brandon Weeden didn't support him much while he made it his mission to establish a new low for rookie quarterback debuts and make JaMarcus Russell feel good about himself, wherever he happened to be with his frothy glass of purple drank.
That will change quickly when the Eagles are faced with the diminutive (he's still 5'8″, despite rampant vegetable consumption) and shifty Ray Rice who had 6.8 yards per carry in Week 1, and 93 yards overall on 13 touches with two touchdowns. Expect numbers from Rice tomorrow, lots of them, and good, elite ones. Delicious, succulent numbers.
It's his small world, and we're just living in it.
"It's a world of laughter, a world of tears
It's a world of hopes, a world of fear
There's so much that we share
And it's time we're aware
It's a small world after all"
- Disney