There's already been enough fantasy disappointment in Foxborough today so far through just over one quarter of football. Any lead at any point over the Patriots for the Cardinals and their offense led by Kevin Kolb is more than any lead anyone thought they'd have, and they currently lead 6-3.
So yeah, there's that. Tears in beers, computers in bathtubs, etc.
And now here's this.
This also seems quite appropriate again…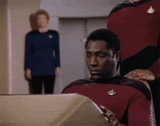 Hernandez's return to the game is questionable. Rob Gronkowski owners will immediately benefit from this, as will Wes Welker owners possibly as he'll inherit the targets that Hernandez takes away with his slot ability.
We'll update this post as more information becomes available. Stay safe out there, you guys.
UPDATE: His ankle isn't broken, so that's good.